UNLV Rocket League On The Rise
With a current team of Nytro, Garenn, and Tuv, University of Nevada Las Vegas has done very well this year, placing top 4 in both Fall '21 and Spring '22 CRL. They have since gone on to qualify for Worlds by beating LSU in the third place tiebreak match of Western Conference playoffs this Spring. As we prepare for Worlds, we are looking at the UNLV Rocket League team and how they got here.
UNLV's esports program started with Overwatch and Valorant. Although they are still a club, their Rocket League team became one of their better esports after the current team joined up together to have an explosive few seasons. They hope their past and future success will gain them attention within their school. 
How it came together
Nytro began playing Rocket League in 2010, whereas Garenn and Tuv started in 2015. 
Nytro and Garenn had known each other for a bit due to Garenn's history of substitution for other teams. The two have been playing together successfully for a few years. TheWheat was the third on the roster for the Fall 2021 season when UNLV won West League Play and Playoffs. Tuv came in to replace TheWheat for the Spring run, and though UNLV ranked third in League Play they seem to be doing just fine. TheWheat will be coming to Worlds as the UNLV sub.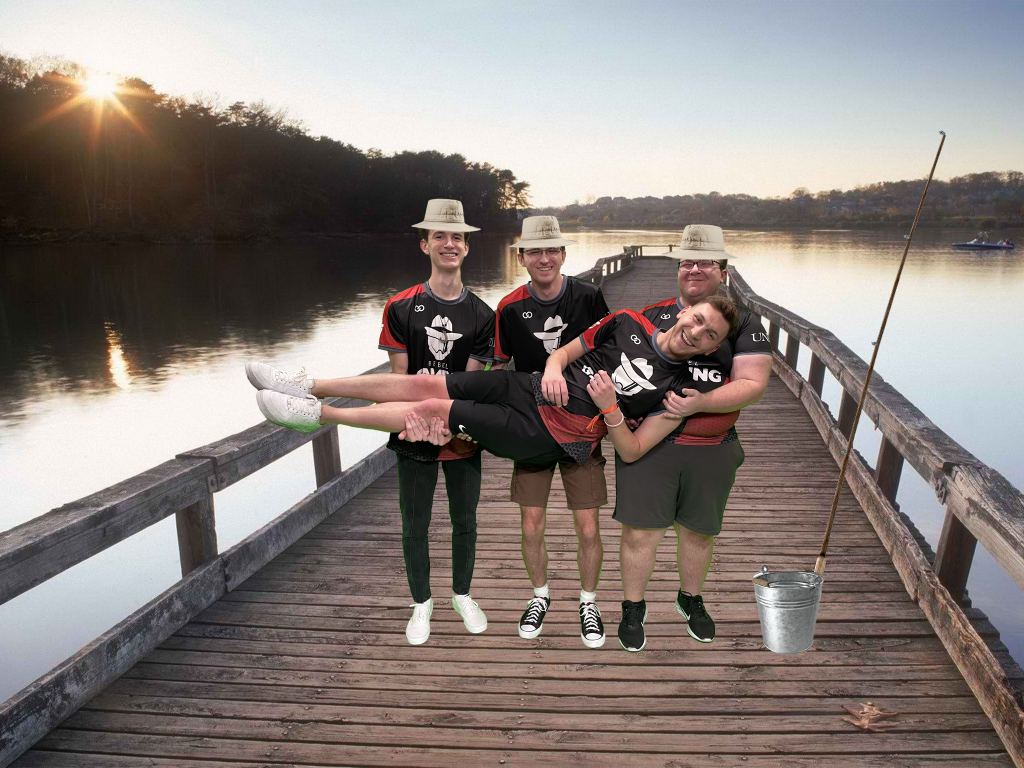 Nytro cites Garenn as the rock of the core team, both on and off the field. "He's always making the backboard reads and the clutch saves needed. When he's popping off, then it really helps us do well, because he's usually the one with better reads than us. So it's really helpful for him to be doing well."
After Championships, UNLV have started learning the value in team building outside of practice and play. They spend time hanging out with each other, as they've discovered that having time to relax and eat as a team can build trust on the field.
Strategies at play
Throughout the Spring season, the team has learned how to relax and take the pressure off. On matchday, Nytro says the team's mechanics come down to how each of them are doing that. He's learned over time how to troubleshoot his gameplay such as recognizing whether his current mistakes on the field are mechanical or positional.
Leading up to a match, Nytro works on his personal replay improvements, and then during warmups the team evaluates how everyone is playing to decide on strategy. Heading into worlds, Nytro sees room for the team to reset, but also sees it as an opportunity.
"It's going to be a new slate," he said. "During most of the league play, we matched against the higher skilled teams that placed above us," he said. "I've been trying to work on my confidence on game day, and that kind of showed in the championship as well as why we were the losers."
Facing Europe
Winning against LSU was a good redemption for the guys though, and was one of a few factors they can use as momentum going into Worlds. Additionally, this won't be the first time the team is competing on an international stage, as UNLV has been playing on a six-man team after being invited by a few European players to join the league.
From it, they've gained experience with the pace of European teams. Nytro's observations are that EU teams take a more passive approach, as opposed to US teams' emphasis on solo work. They'll spend the next few weeks working this into their preparations, and have that past experience to build their anticipation for Worlds. Nytro said that ultimately they are excited to meet the European players and are hoping to continue their strength shown in Spring 2022 CRL, culminating in some upsets. This will be the first major LAN for most of UNLV. 
"I'm just looking forward to being in an environment where everybody likes Rocket League, and we're all gonna be passionate about what's happening," Nytro said. "I think it'll be pretty fun."
Follow the Action
University of Nevada – Las Vegas begins Worlds with a Group Stage Best-of-5 against University of Texas – Arlington. Watch it on the Rocket League Twitch on June 3 at 11 a.m. CT (4 p.m. UTC).
Match results and brackets will be posted on both the College Carball Twitter and the Rocket League Esports Twitter.
Check out the schedule so you don't miss a beat!