Collegiate Rocket League is here for Spring 2021! If you missed the official announcement for this season of CRL, check it out here. Here's the highlights of what's new for this season:
HOW THE 2021 CRL SPRING SEASON WORKS

First up, let's cover what to expect during the 2021 CRL Spring Season and how the league will operate throughout the season.

The Western and Eastern Conferences will have 10 teams each (20 teams total)

The top two teams from each Conference from 2020 Fall League Play will auto-qualify for this season's League Play, and open qualifiers will determine the other eight teams in each Conference

Conferences will feature Double-Round-Robin League Play

The top four teams from each Conference qualify for the Conference Playoffs

The top two teams from each Conference Playoff will qualify for the CRL Spring Championship

The Spring Championship will be a one-day, four-team, single-elimination bracket

INTRODUCING THE 2021 CRL SPRING SEASON, IAN NOWAKOWSKI
Teams
As stated in the announcement, the top two teams from each conference from Fall 2020 League Play were auto-qualified. With qualifiers now concluded, check out the full lineup of teams competing this season!
EAst
Akron Zips
Durham Lords Varsity
Florida Poly
Northwood University
OSU Beanz
Stockton University
UCF Knights
UNC Charlotte
University of Virginia
USF Green
West
Arizona Wildcats
CSUF Titans
LSU
Missouri S&T
Texas Tech University
University of Oregon
UNT Esports
UT Dallas
UT Arlington
WSU
Schedule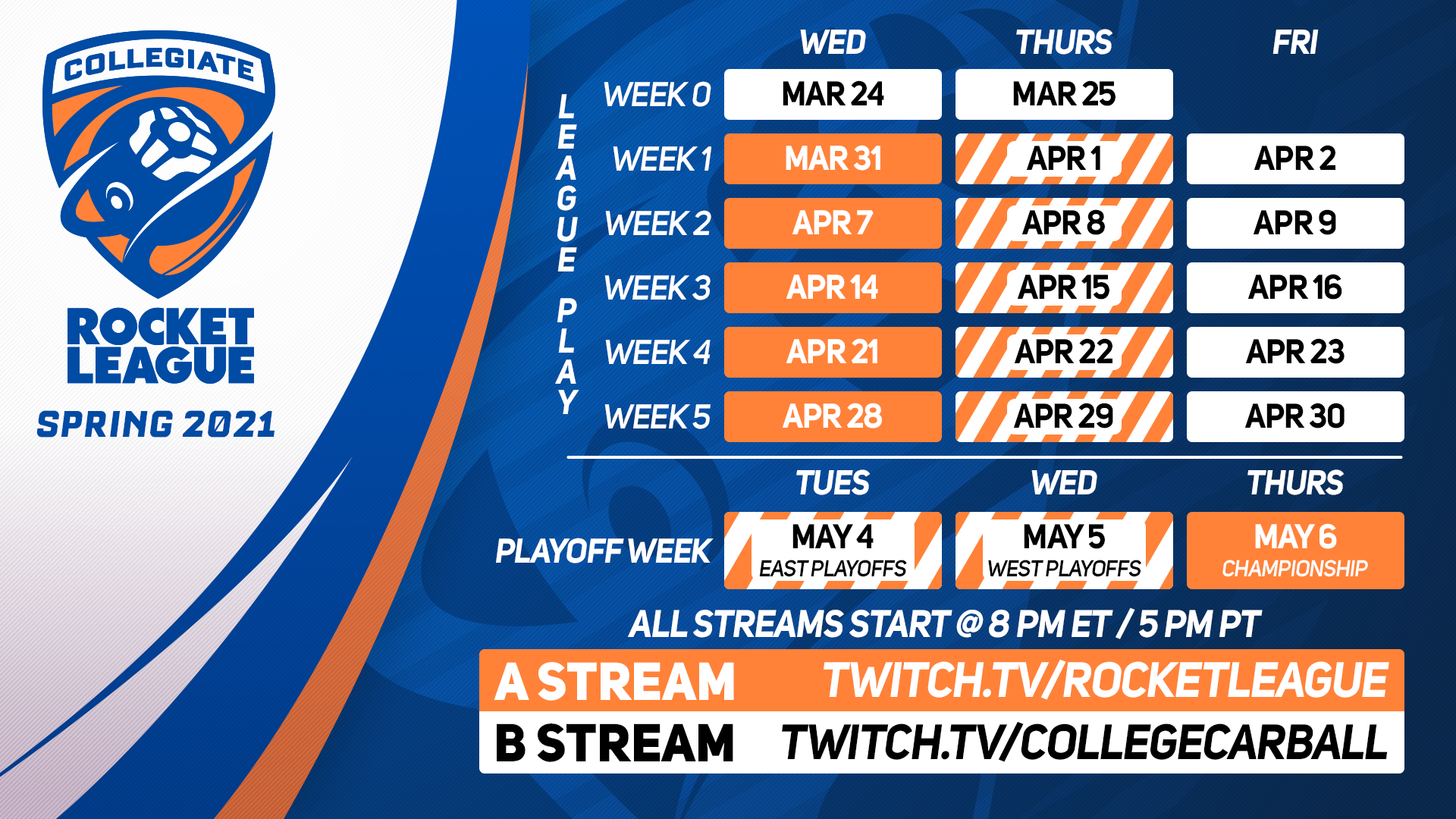 The on stream action begins this Wednesday on our CCA stream with some early Week 0 action, then next week the A team will begin their Week 1 coverage. Five weeks of league play from March 31st to April 30th will be as follows:
Wednesdays: A Stream only
Thursdays: A & B Squad Stream
Fridays: B Stream only
Following league play, Playoff Week will start May 4th with the East Conference Playoffs, West Conference Playoffs the day after, and wrapping the week up with the Spring Championship on May 6th.
As always, the A Stream will take place on the Rocket League Twitch Channel, and the B Stream will be on the College Carball Twitch Channel.
CCA Broadcast Talent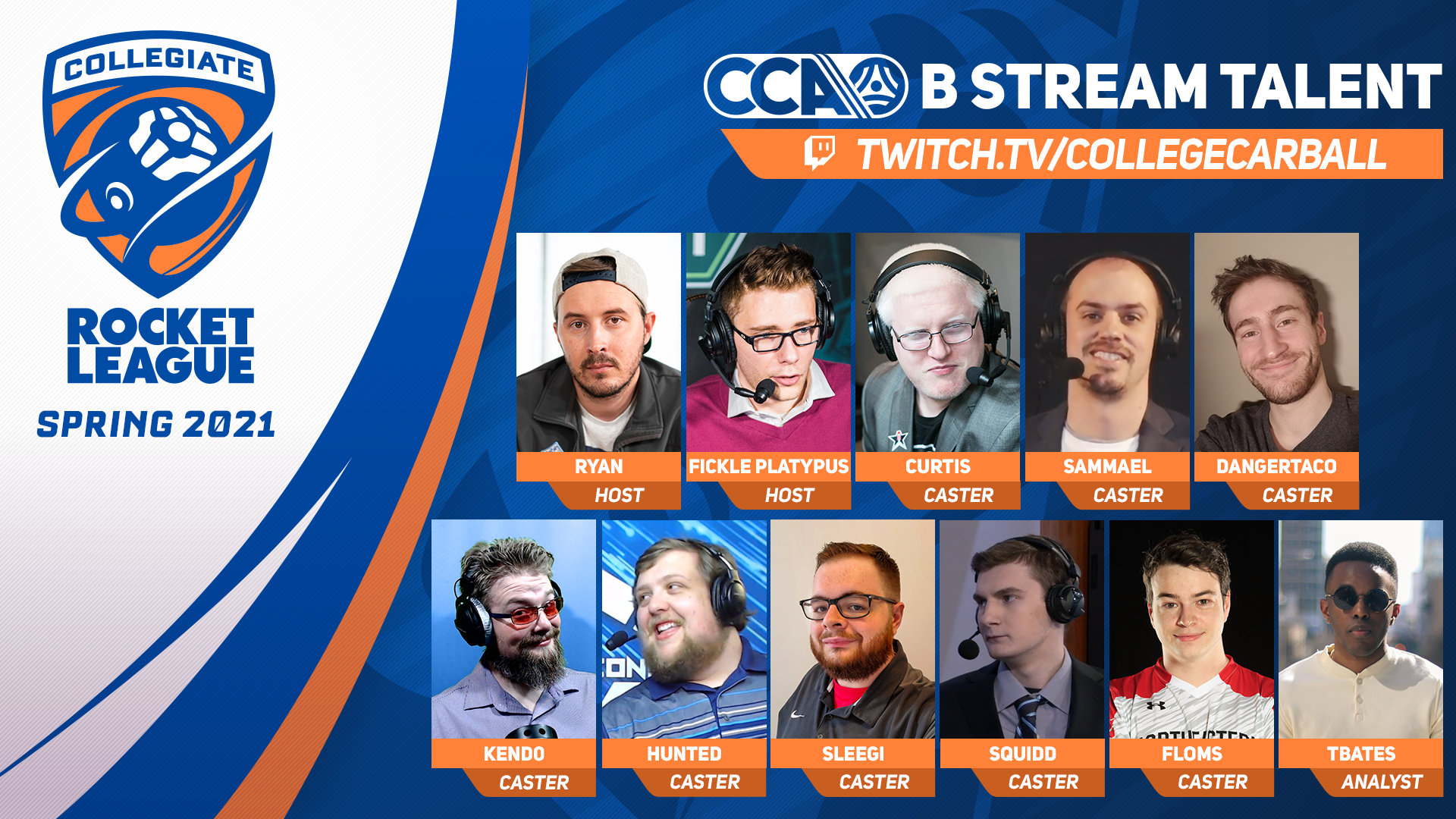 Old faces return and new faces join. Please give a big welcome to the newest additions to our lineup, DangerTaco and Tbates!
Hosts
Casters/Analysts