Three weeks of League Play have already passed for the CRL Spring 2022 season, and we only have a couple weeks left. Now that we're more than halfway through League Play, though, we have a much better idea of how teams are doing, and we're able to better predict how they'll do throughout the rest of the season. This week, casters, coaches, and the CRL community each answered a poll on the CCA Discord asking them to rank their top 10 teams, and the results have been combined to make one ultimate top 10 list.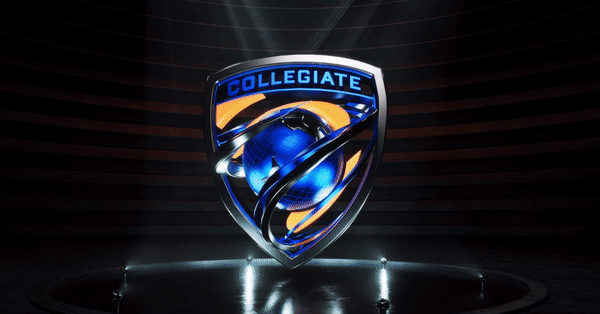 UCF: The University of Central Florida, the current #1 team in the Eastern Conference, were ranked first on the list, and for good reason. Currently, UCF have a 12-1 record, dropping only one series to the OSU Beanz in a major upset. This team has been performing incredibly and their roster of players "Bambii," "Luke," and "Azfura" have shown they have what it takes to take this team all the way to the North American Championship, or even Worlds, if they continue playing as phenomenally as they have these past few weeks.
Northwood Blue: Northwood Blue came in a close second place in the power rankings, trailing behind UCF by only one single vote. This team is also in second place in the Eastern Conference for League Play with a 9-1 record. Players "Pirates," "Buddy," and "hockE" are all seasoned veterans now, and have been crushing their competition in past seasons as well as this one. If you were to bet your money on any Eastern team besides UCF, Northwood Blue would probably be your safest bet (hey that rhymed).
Columbia College: Columbia College were ranked third in the power rankings, however, they are ranked first in the Western Conference for League Play with a 9-0 record, so technically they have a better record than any team in the Eastern Conference right now. Columbia's roster of players "Cryptic," "cam.," and "CosmicFlippy" have been eating the competition this season, dropping only two games so far to Mizzou Gold and BSU separately. They did well last season too, before cam. and "CrowsShinyWings" switched places on the roster as subs, coming in third place overall in the Fall CRL National Championship. If there's any West team that can beat the top East teams, it's probably Columbia College.
Stockton University: Stockton hold fourth place in the power rankings, and third place in Eastern League Play with an 8-2 record. While Stockton might not be performing quite as well as their higher-ranking counterparts, they're not trailing far behind. Players "TopCheese," "Dripinho," and "Busse" are incredibly talented, and even last season, before Dripinho took the place of player "Dark," Stockton were able to place 4th overall in Eastern League Play and in the Playoffs, so Stockton shouldn't be underestimated.
UNLV: The University of Nevada Las Vegas are ranked fifth in power rankings and third in Western League Play with an 8-2 record. Last season, UNLV were able to take first place in the Western Conference Playoffs and fourth in the National Championships with their roster of players "NytroDryft," "Garenn," and "TheWheat." This season, new player "Tuv" has taken TheWheat's place on the roster and TheWheat has been moved to the sub position, but this doesn't seem to be slowing them down. They're still playing exceptionally well, and they have a great chance of making it to the Playoffs and even the National Championships if they can continue to impress.
LSU: LSU actually rank above UNLV right now in League Play, yet they rank below UNLV in the power rankings, and this is most likely based on UNLV's performance last season. This isn't to discredit LSU, though, because they have an incredible 9-0 record, tied with Columbia College who are in first place for the Western Conference right now. The only difference is, well, their game difference. While Columbia College have won 27 games and lost 2 for a game difference of 25, LSU have won 27 and lost 5 for a game difference of 22. This roster of players "ayjacks," BrohnB," and "Ravenyyte" have devoured all who opposed them, with their closest series being against UT Arlington which ended 3-2 in favor of LSU (I rhymed again). LSU have really come out to play this season, and they have a great chance at progressing past League Play if they keep playing as hard as they have been.
St. Clair Saints Gold: St. Clair were ranked seventh in power rankings and are placed fourth in Eastern League Play right now with an 8-2 record. This team's players "Spoods," "Comp," and "Jay" are all gifted players. The Saints placed eighth in League Play last season, so they're already showing improvement, and if they're able to hold this fourth place slot, or at least stay above ninth, they'll be able to qualify for the Western Conference Playoffs.
UTA: UT Arlington were ranked eighth in the power rankings and are placed fourth in Western League Play right now with an 8-2 record. Players "Adverse," "Samba," and "Nava" are no strangers to League Play, qualifying the past three seasons in a row and many seasons before Nava even joined the main roster. UTA have generally placed lower than top 6 in each season they've played, however, this season they're showing improvement similarly to St. Clair.
VESPA: VESPA were ranked ninth in the power rankings and are placed fifth in Eastern League Play right now with 7-5 record. While this team consisting of "Aekoh," "fayble," and "Nivo" isn't performing quite as well as those higher up on the list, they do have great potential, and if they're able to stay above ninth place by the end of League Play, they'll qualify for the Conference Playoffs and have a chance at qualifying for Nationals.

Akron Zips: Akron U were ranked tenth in power rankings and are placed sixth in Eastern League Play with a 6-5 record. They have played one less series than VESPA and actually have a better game difference than them, so if they win their next series they could climb to fifth place. Players "Buzz," "Reticence," and "Fal" were unable to qualify for League Play last season, but have shown very clear improvement this season, and with Buzz and Reticence on the team, (both players who have won CRL National Championships for Akron multiple times in the past), this team should definitely be given the respect they deserve.
Make sure to tune in here for the last 2 weeks of League Play to see how these teams do, and how accurate these power rankings really are!